The producers of "The 25th Annual Putnam County Spelling Bee" held a party for the cast, and there are pictures!
I bring one, and
this link right here
takes you to all 8 pictures (Mo's in 4 out of the 8).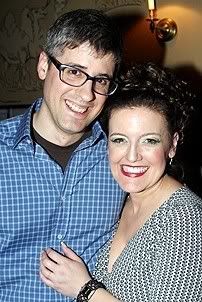 Also,
Mo did a video for People.com asking people on the street how to spell famous people's names
.
I couldn't get the video to work in Netscape, so I had to use IE -- be forewarned.
(When people can spell "Sanjaya" and not "Obama," I get a bit worried.)
I hope everyone enjoys the links!